Meet the Adios staff! Hernan, Hubert, Juan, Klever, Fermin, Carlitos, Toravio, Vidal 
and of course Vidal's son Amaru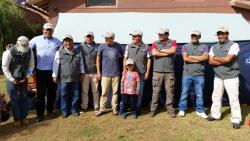 What happens when a Qechua guide and an Amercan teacher bridge cultural and geographical expanses to form a unique travel company?  An exceptionally intuitive team is formed, capable of overcoming obstacles of language, culture and geography between the western world and the world of the ancient ones.  Vidal Jaquehua and Jacquie Whitt have teamed up to offer meaningful opportunities for travelers interested in exploring the traditions & cultures of Andean civilizations.  Our distinctive itineraries provide a  platform on which to discover oneself as well as the destinations visited.  The primary goal is to deliver exceptional travel experiences. 
Our Unique Business Model
Adios Adventure Travel is a horizontal business partnership.  Co-founders Vidal Jaquehua and Jacquie Whitt, believe:
Peruvian guides, porters & drivers work directly for Adios Adventure Travel 
we recruit and train our guides, porters and drivers
we support local cottage industries
wages meet or exceed local standards

profits are shared equally between the US and Peruvian offices

Inca Trail porters are treated with respect, paid living wages & protected from abuse 
Adios Adventure Travel provides full service travel assistance after you arrive in each country.  We will do our best to assist you with solutions for any reasonable request. We can help you rebook hotels, trains and local flights. (penalty fees and additional costs are at your expense)
We are adventure travel specialists for the following destinations:
Peru: Cuzco, Inca Trail, Sacred Valley, Machupicchu, Lake Titikaka, Colca Canyon, Puerto Maldonado, Tambopata National Reserve, Manu Biosphere Reserve, Arequipa, Ballestas Islands, Ica dunes and Lima
Ecuador: Galapagos Islands, Quito, Otavalo, Cotopaxi National Park, Quilatoa Lake, Amazon jungle
Bolivia: La Paz, Copacabanca, Sun Island, Rurrenabaque, Uyuni Salt Flats.
Chile: Santiago, Patagonia, W Hike, Atacama Desert, Easter Island

Whether you seek traditional package tours or adventurous treks, our attention to detail is unsurpassed.  We specialize in small group travel and have organized tours for:  Virginia Beach Friends School students, PATC (Potomac Appalachian Trail Club), Dutch Explorers (NGO) and many churches and organizations in the US & Canada.  All credit card and bank transactions are processed through US banks. Need references? Read reviews on Trip Advisor, Lonely Planet & Fodor's travel forums   contact our US office.
---
Our Founders: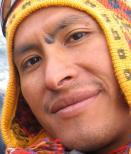 "Hi my name is Vidal Jaquehua. I'm the founder and owner of Adios Adventure Travel. My 5 siblings and I were born and raised in Cuzco, Peru. My parents are Quechuan People (desendents of the Incas). I give up my law career in order to start this business, because I love showing my country and my people with our culture and traditions. For over 25 years I have been a licensed tour guide. I love my job, I have guided thousands of travelers over the paths and roads of Peru, so don't worry, you'll be in good hands. Contact me anytime. If you don't get a reply to your email right away. I spend a lot of time in the field and I will reply when I am available."
If you need help right away, contact info@adiosadventuretravel.com
---
"Hello friends, my name is Jacquie Whitt and I live in Virginia Beach, Virginia with my husband and two children. After 20 years of adventure travel planning and guiding on three continents, I made my first trip to Peru in March 2007. I had no idea what I was getting into, but decided that I wanted to try something different from the typical European/Western culture travel experience. I was overwhelmed by the raw, billboard-free landscape, and especially, by the generosity of the local people. 
Vidal and I have become friends and co-founders of Adios Adventure Travel with a licensed office in the U.S. My experience includes working on management teams for AYH (American Youth Hostels), COBS (Colorado Outward Bound School) and a Quaker school in Virginia. I have personally visited the destinations we offer and I have first-hand knowledge of all the high-profile spots you want to explore. In addition to that, I seek out special unknown places for anyone who is interested. Feel free to ask me! I love to help other travelers explore along the way. Adventure travel is the only way I know how to travel. My hobby is photography & you are welcome to visit my little website of photos.  Vidal & I enjoy crafting & planning your trips, whether you want to travel with a group or a friend or two.  We can guide you through the planning process and coordinate the logistics.  Whether you crave an adventurous getaway, the mind-blowing trip of a lifetime, or something in between, contact me.
Contact me in Virginia by phone: 757-714-6649 or skype: jacquie.whitt
---
Our Team: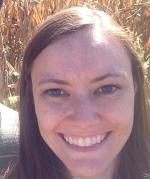 Hello, travelers! My name is Heather Corona, and I live in Chesapeake, VA, assisting Jacquie and Vidal in planning and organizing your once-in-a-lifetime adventures! I graduated from Madison University in 2008 with a Bachelor's of Science. My degree in Communications has equipped me with the skills needed to perfect your experience. Over ten years of administrative experience has taught me much in the way of organization, attention to detail, and the importance of personal relationships throughout the trip-planning process. 
I live with my husband, Sergio, and we dedicate much of our time to various activities within our church and community. And when spare time occasionally arises, I love to partake in local adventures like ziplining and skydiving, and imaginary adventure - I love to read! 
Please feel free to contact me directly. I will do my best to provide the details needed for you to make the best choices regarding your travel plans. I work hard so you don't have to! My email is: Heather @ adiosadventuretravel.com 

---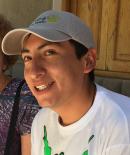 "Hola, my name is Hubert Jaquehua Callo.  Like my brother, Vidal, I am a licensed Peruvian guide.  I love to explore the lesser known areas of my country and it is my pleasure to share these places with you. Like most guides, I enjoy nature, food and people!  Whether you want to do traditional tours,  little day hikes or long difficutl treks, I enjoy guiding our groups to any of these places.
---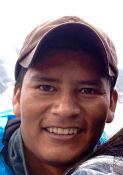 Fermin - "I was born in a small town that is at the heart of the Sacred Valley of the Incas. So now I live almost 11 years in the city of Cusco - nice Inca city, so I love the nature and hiking in the mountains. Guiding is my passion for my passengers and for Adios Adventure Travel."
---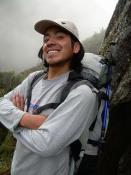 Meet Juan Jose, our most well-known guide. People ask for Juan and there's a reason. Whether you choose traditional tours around the cities or hikes into the backcountry, Juan's expertise, knowledge and friendly nature bring out the best in everyone. With a background in local culture & traditions, Juan has skills that will make your trip special. Juan is interested in theatrical arts and spends his spare time performing in local festivals and events.
---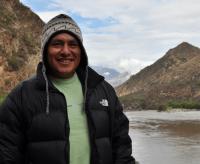 My name is Hernan Hermoza Gamarra. I am 35 years old. I was born in the town of Urubamba, and then lived in a district called San Blas located in the east of Cusco.  There we have the Temple of San Blas, which was built by the Spanish in the 16th century. Visiting this temple was one of my first interests. Since I was born I was always learning about my culture, costumes, flora, fauna etc.  So now I would like to share my knowledge to travelers coming to Peru.

I am a licensed guide & knowledgeable host, well-versed in the culture, flora, fauna and history of my country. I will ensure you learn a great deal about the destination you're experiencing. I am trained in outdoor first aid, passionate about providing you with an incredible experience and will keep you well fed, housed, and watered. It's important to me that I run a safe and well-managed trip. I will make sure everything is going well behind the scenes to ensure you can relax and enjoy your trip of a lifetime.
---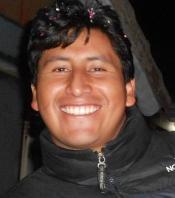 My name is Klever Marca. I am a native professional instructor /tour leader /tour guide, with a wide experience in different countries in South America. I am enthusiastic, sportive, passionate about Peru and its culture, committed to rural development, organizing sustainable development projects and responsible travel, as well as leading tours to explore all the attractions, communities and customs.
I was born in the community of Cachiccata (where the stones speak). Our history is based on the mystery of megalithic construction. The Incas were the American masters that dominated stunning techniques of cutting, transporting and carving (Rhryolite Rock) with several tons of weight. They built stone wonders in the Inca empire. Our ancestors had a high level of architecture, building knowledge,  geological awareness, and they used the stones of my community, which are now in the Sacred Valley, and give beauty and life to this place. I have many legends and myths to tell you. I wait for you in the mountains.
---
"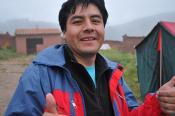 My name is Yieber Cueva Lucana, (Jefferson), I am from Maras. It is a small community part from Sacred Valley. I am working in tourism 9 years ago. Well I started work as assistant Chef and now I am a licensed Peruvian guide. I work in all the trips in Cusco area and Peru. I like to teach about my culture and traditions and to do activities in remote locations. I love the mountain because I consider them my second home. I respect the nature, I love to walk in the mountain and prepare food using the local products as did my ancestors. I learned how to cook because in my community, and specially my mother, cooked lots of food for us during the festivities like birthdays & New Year's. I am now a specialist in Peruvian and Andean food. If you are coming to hike the Inca Trail or visit the cities, I can be your guide on your next adventure to Peru.
---
Meet Gerardo Arce Hartman, our partner in Bolivia.  Gery earned a Master's Degree in Andean Anthropology & is certified in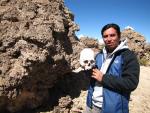 Archaeological Science.  He is a certified level 5 Mountain Climber, a paramedic, a professional auto mechanic, a professional driver and has more than 15 years organizing and leading tours in Bolivia.  "Knowledge is such a great treasure; worthless if not shared," says Gery.  "I love nature, culture and making new friends."  Gery shares the same commitment to safety and comfort as everyone at Adios.  Gery knows the roads of Bolivia like the back of his hand.  When asked if he needed a GPS, he said,  "the GPS is in my head."  Gery has assembled a team of reliable resources and has relationships with hotels, restaurants & other services that will make your tour of Bolivia meaningful.
To contact us about services, tourist packages, rates, or for any other assistance, email: info@adiosadventuretravel.com
---
US Office for Adios Adventure Travel is located: Wright Lane, Virginia Beach, VA USA 757-714-6649 / CORP NAME:  AAT International LLC
Peru Office for Adios Adventure Travel EIRL is located: Kiskapata 291 San Blas Cusco-Peru +51 98 476 2877 / RUC 20601673631
Peru is on Eastern Standard Time (No Daylight Savings) Office Hours are: Monday through Friday 8 a.m. - 4 p.m. (Peruvian Time)
Bolivia is on GMT -4 (the same as Washington DC during Daylight Savings Time)